The Best Haircare Products for Afro, Mixed Race, Multi Textured Curly Hair from Hiikuss Hair Salon in Camberwell, London
As specialist afro, multi-textured, mixed race and curly hairdressers at Hiikuss– our specialist afro salon in Camberwell, London, we know the importance of great hair care for maintaining the vitality, condition and strength of afro hair. Our years of experience with afro and multi-textured hairdressing has enabled us to sample the vast majority of specialist afro hair products on the hair market. Following huge demand from our clients both locally, nationally and internationally we have partnered with leading afro, multi textured, mixed race and curly hair brands to stock and supply the best afro hair products in our salon.
Areas We Cover
Camberwell
South London
Fulham
Brixton
Peckham
Walworth
Clapham
Vauxhall
Affirm Product Range at Top Afro Hair Salon in Camberwell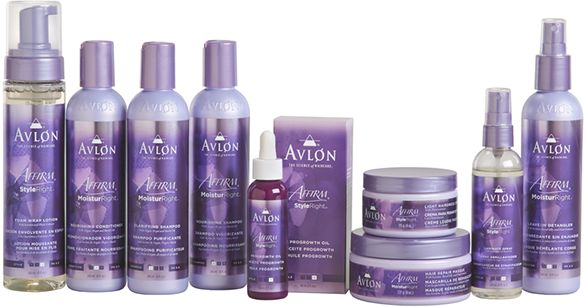 Avlon products are sold in 46 countries and are widely used amongst some of the leading afro hair salons, including Hiikuss Hair Salon in Camberwell, London.
At Hiikuss Hair Salon we are proud to have it as one of our key client products, which has resulted in some of our best work.
As well as their amazing innovation in hair care products, Avlon also works tirelessly to support charities & scholarships for minority students with organizations such as the National Organization for the Professional Advancement of Black Chemists and Chemical Engineers (NOBCChe), The Society of Cosmetic Chemists (USA), and many other worthwhile causes.
KeraCare Product Range at Hiikuss Hair Salon in London


KeraCare® offers premium shampoos, conditioners and styling products to maintain the beautiful stylish looks your stylist creates – without sacrificing the strength and health of your hair or scalp.
From shampoos to styling products, the KeraCare range at Hiikuss Hair Salon in Camberwell, London, has something for everybody, including its natural textures range, which includes a deep moisturising mask and cleansing cream for that extra treat for your hair. And we can't leave without mentioning the KeraCare Dry and Itchy Scalp range.
Mizani Product Range at Top Afro Hair Salon in London

Mizani hair products don't only boasts amazing results, but smell amazing too. Hiikuss Hair Salon is amongst some of the most talented professional hair stylists from around the globe, who use Mizani to ensure our customers get their desired look.
Today, MIZANI, a division of L'Oréal, is one of the biggest players is the forever expanding world of afro hair products with a complete range of professional treatments, relaxers, shampoos, conditioners, and styling products designed to meet the needs of afro hair stylists and customers alike. Through its advanced, patented technology, MIZANI has discovered new ways to care not only for the hair but for the scalp as well.
You know you're in good hands when Mizani is being used, coupled with an award-winning afro hair salon like Hiikuss Hair Salon in Camberwell, London.
Phytospecific Product Range at Hiikuss Hair Salon in Camberwell, London


The PhytoSpecific story is all about two passions – Hair and Plants. With this passion, celebrity hairdresser Patrick Alès created PhytoSpecific. Alès was way of ahead of today's trends of going all natural, he knew something that others would soon follow – using the power of botanical afro hair care for black men and women.
He noticed that chemically-laden products were taking a serious toll on the hands of the hairdresser's and the afro hair of their clientele and so presented PHYTO to the public, where it still remains an instant smash on a worldwide scale.
Okhora Product Range at Top Afro Hair Salon in Camberwell


Touched by a friend's quest to help her daughter who suffers from multiple allergies and other skin and scalp conditions, the need to help saw the birth of the Okhora Simplistic Range, the "nothing added, nothing taken away" daily use product range for hair and skin. The simplistic products are now available at Hiikuss Hair Salon in Camberwell, London.
Okhora's simplistic products are hypoallergenic, unlike many other afro hair care products. Okhora's products are made with specific ingredients and they keep certain nasty ingredients out of the products to ensure that they give customers products that increase the quality and health of their body, skin and hair.
The Best Afro Hair Care Products at Hiikuss Hair Salon in Camberwell, London
Pop into the top afro hair salon in Camberwell to pick up the best hair care products for black women.